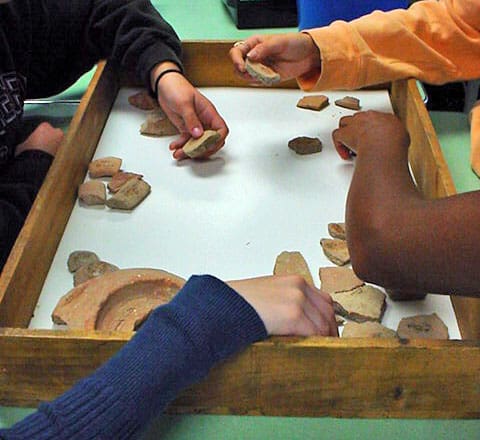 Grades K - 3 Can You Dig It?
Students discover the differences between rocks, fossils and artifacts through actual specimens and objects. Archaeology Outreach brings everything from Dino droppings to Geodes! It's hands-on fun!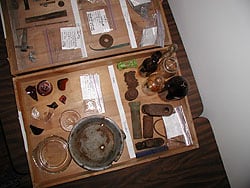 Grades 5 - 6 Revolutionary Objects and Artifacts
Students learn the story of America through the objects archaeologists find on typical historic digs. Students handle and observe different objects from the Revolutionary War through the Industrial Revolution and discover what an artifacts can tell use about the people who used it.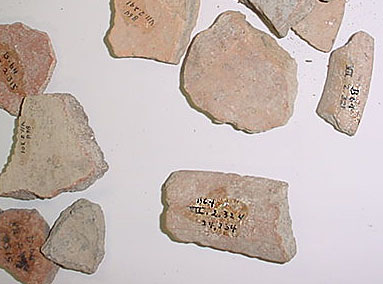 Grades 6 - 9 Hands-On Ancient History
Students use actual ancient artifacts (1700 - 5000 years old), and take the role of archaeologists to understand the art, architecture and culture of ancient peoples. This program enhances Mesopotamian, Egyptian, Greek, Roman and Byzantine studies. There are optional pottery reconstruction or temple architecture activities specifically designed for this program.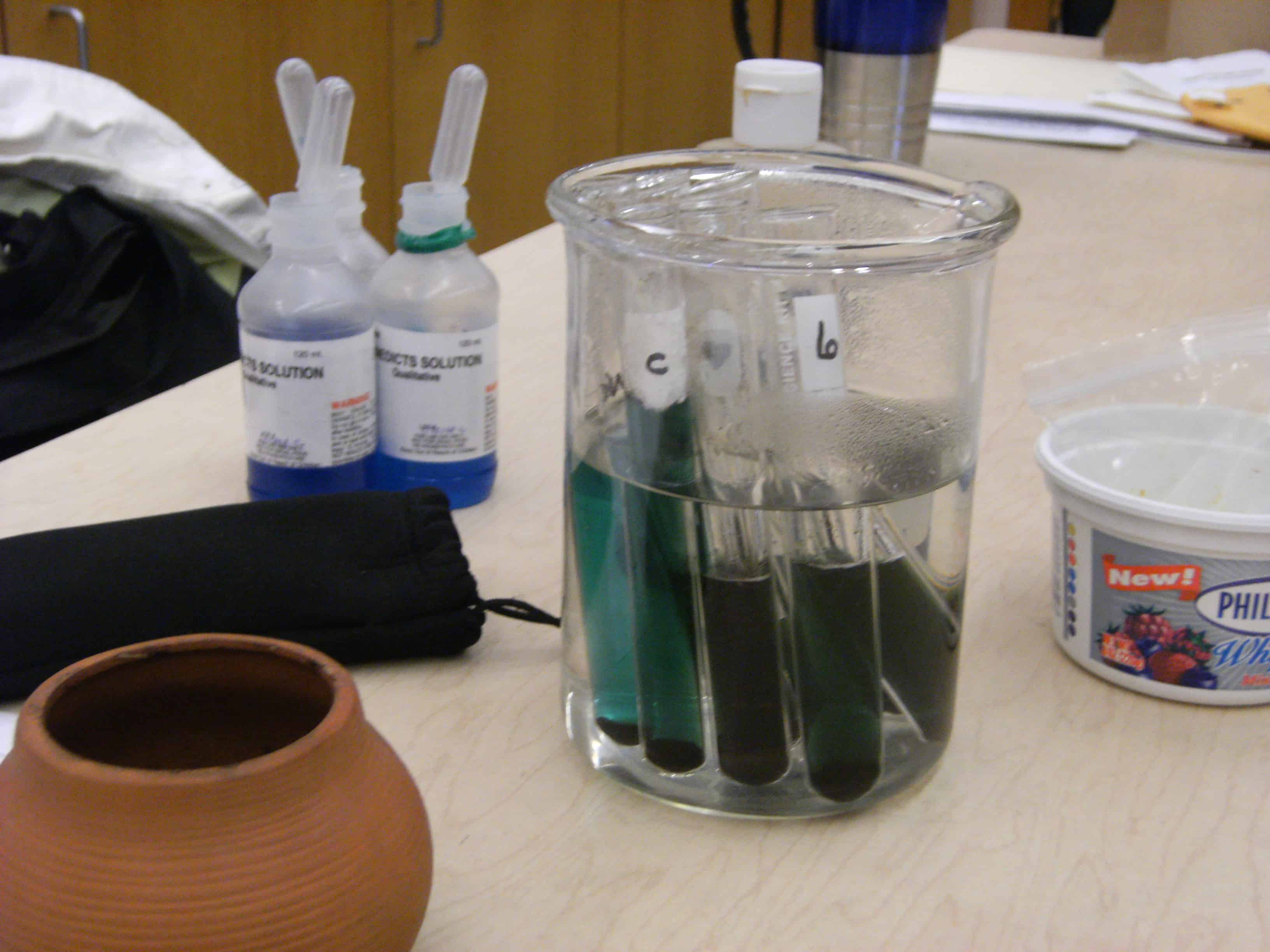 Grades 7 - 12 Forensic Archaeology
This program is designed for Middle and High School classes to understand the science of forensics. Students discover what residues are left behind after an ancient feast!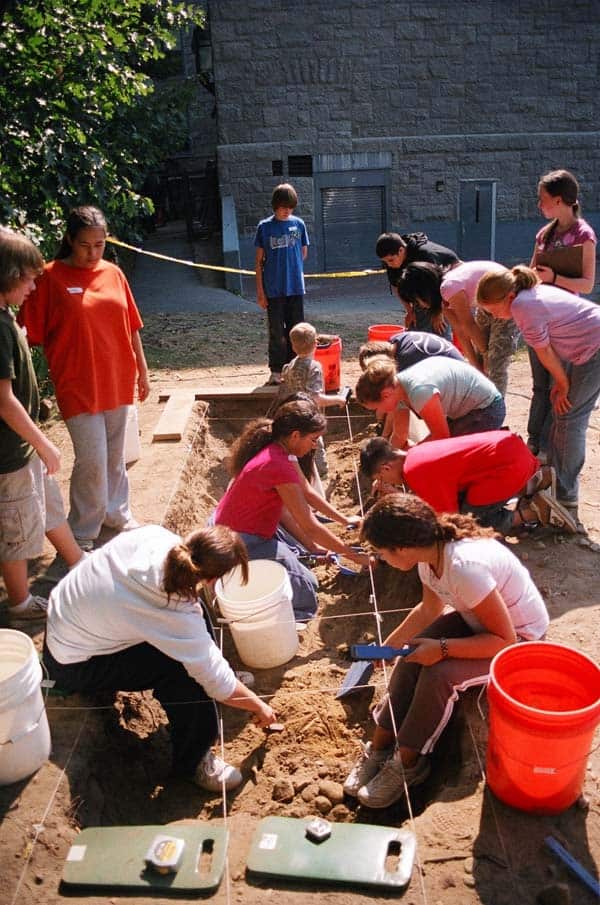 Grades 3 - 9 Mock Excavations
Students become amateur archaeologists in this experiential learning experience. An excavation site appears on your school grounds and your students do the science, math and data recording that archaeologists do to discover the truth of the past. All artifacts and tools included!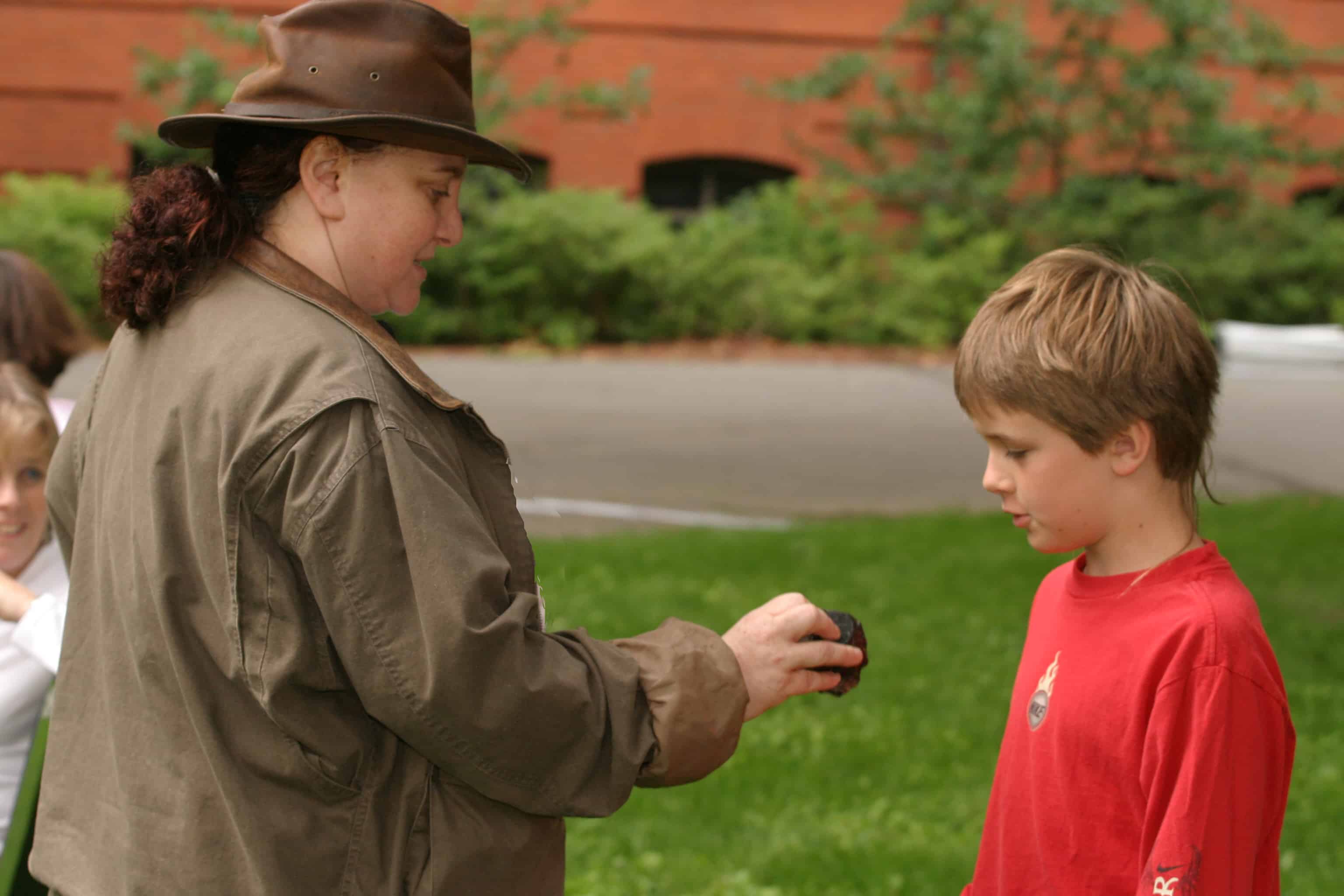 Grades K - 5 Auntie Indiana Jones
Have "Auntie Indiana Jones" visit your school with her hands-on artifacts, pictures and stories of digs around the world. This assembly program can accommodate multiple grade levels during the same presentation.